Tri-fold Wall Calendars
Let CardCare personalize a Wall Calendar for you. You can personalize the calendar with your name, contact information and/or company logo. That way, your contacts know how to get in touch with you right away and each day they look at the calendar, they are reminded of your services. Calendars are a cost-effective and great way to send a holiday wish but continue to market yourself throughout the entire year.


Minimum quantity order: 100 cards.
Cards will be ordered in increments of 25-50. Customer may need to purchase 'extra' cards (for a minimal charge) beyond needed amount if quantity ordered is not in an increment that we use to print cards.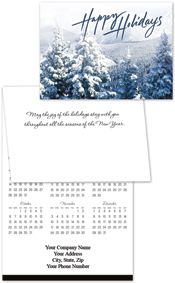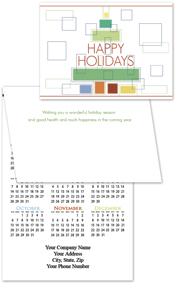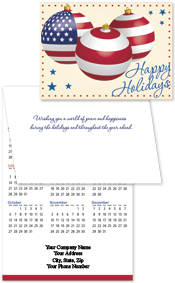 We are working to improve our website to make these items easier to order online, so in the meantime, you must contact us directly to place an order and discuss the item options.


***If you are interested in sending a Wall Calendar, please contact Customer Service at 800-892-9301 or via CustomerService@CardCare.com to get more information and place your order today.***
Items
C8137U-AA
C8137U-AA_Bay View Calendar Card
$4.59